Arizona Model Train Show Calendar
Beat The Heat Train Show In Prescott Valley AZ.
NOTE: NEW LOCATION SEEMS TO BE ABOUT 10 MILES CLOSER TO I-17.
This is an annual show held every year in August. There are usually visits to operating layouts and train collections in the area after the show. Visitation details are available at the show.

This show features a nice selection of trains in all gauges, and the tables usually sell out by July. Make sure you check out the new-fangled waterless toilets.

Cost is $5 for adults, kids under 12 are free.

When: Saturday, August 15th from 9AM to 1PM.
Where: Liberty Traditional School **NEW LOCATION**
3300 N. Lake Valley Rd, Prescott Valley, AZ 86314

Tell Your Friends On Facebook About This Show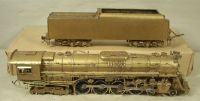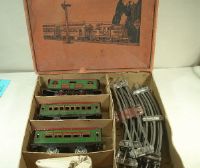 We could use some photos of this train meet.